mattbatt wrote:
That version is over 6 years old and LinHES has gone through a lot of changes since then. You really should try and find some more modern hardware to install LinHES on.
The mouse is probably working just fine but, LinHES is designed to be a media center PC accessed with a remote control. So all of the navigation can be done with arrow keys and the enter button. I believe in that version there was a box you could check to show the mouse cursor.
I checked out the 'Required Hardware' page:
http://www.linhes.org/projects/linhes/w ... d_Hardware
but it doesn't show a Min/Ideal PC Spec, but just lists general info, that doesn't help me to decide
what components to buy when building the PC.
But it does say:
'A LinHES system can use most modern and "semi-modern" hardware.
Some users report a fully functional system driven by an antiquated AMD Athlon (800 MHz)/nforce2 CPU/MB.
For HD playback a more powerful CPU (Pentium4 2.8GHz or better)'
and...
'LinHES can also run in a virtual machine (verified to work in Oracle's VirtualBox v3.x and 4.0) if would-be users would prefer to test drive it in a sandbox.'
So my idea was to try it out basically in the XP, and then build a new PC to the ideal spec.
Rather than build a PC to a spec that may not be ideal.
Currently:
The problem with the current install, seems to be with the VirtualBox, and not with LinHES!
I need to get the mouse to work in the Virtual-Machine Window, so that I can click on LinHES OK button, so that I can continue with the LinHES install.
Please see the 2 LinHES screen shots:
1: The LinHES Yellow Splash Screen
a: I was able use my tab-key to highlight the first option: LinHES (Default)
b: Then I clicked the [Enter] key, which then displayed...
2: The LinHES Blue Screen
a: I now need to click on its [OK] button at the bottom of that page.
b: But the mouse button is not active in this Virtual-Machine window.
3: According to the info I've read about VirtualBox:
To activate the mouse in the Virtual-Machine window, I need to install Guest-Additions'
4: Also, on the bottom toolbar of Virtual-Machine window.
Hovering over the mouse-icon, its popup-info says that mouse integration needs 'Guest Additions' to be installed.
5: So on the top toolbar of Virtual-Machine window.
I clicked: Devices > Insert Guest Additions CD image...
...but this has not enabled the mouse in the Virtual-Machine window.
Many thanks.
Attachment: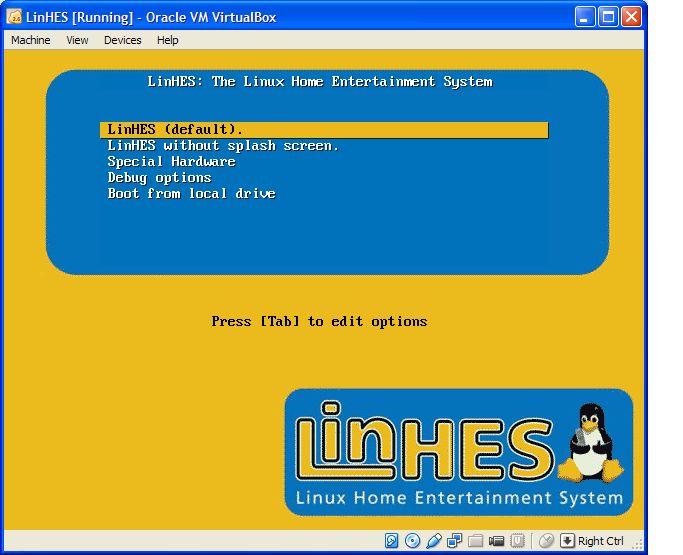 Splash_Screen.jpg [ 56.1 KiB | Viewed 101 times ]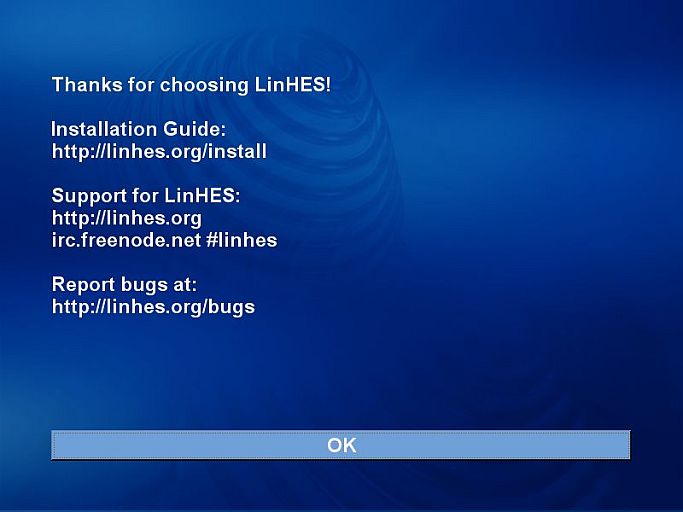 LinHES_Screenshot_Blue_Screen_2.jpg [ 33.49 KiB | Viewed 56 times ]