---
I'm helping a friend who is upgrading his old R7.4 system into a fresh steamy R8.3 one. We decided to go the full install route and use the data drives with the new system. My buddy wanted to try putting myth onto a SSD along with linux and the database, to see if it keeps myth happier.

We selected the Patriot 60GB "Blaze" drive as the install drive and pressed on. We upped the linux partition size to 25G, the root to 20G and the database to 10G. We accepted the recommended swap size and dedicated the rest to storage (which we intend to remove completely in a later step).

After all the choices, the install begins. It partitions the drive and begins copying the good stuff. At the conclusion, at 98%, the system quits with a mysterious message about a failure while running rsync. I investigated the message with some high-powered help (thanks Cecil) and some messages were found relating to either bad burns or SSD issues.

I double checked the download and matched md5sum. Then burned it again. Then tried a different brand of media. Then burned again. Every burn, every try resulted in the same error. I tried entering the last command by hand, and I got a huge load of decompression errors. It feels like a bad burn, but I can't see anything wrong.

Is there some reason why R8.3 can't work with SSD? It's quite a mystery here and I'm still scratching my head. About the only thing I haven't tried yet is replacing the CDROM in the myth box and seeing if that makes a difference. Any other suggestions are welcome!

-- Joe



Attachments:
File comment: Error message seen at install failure.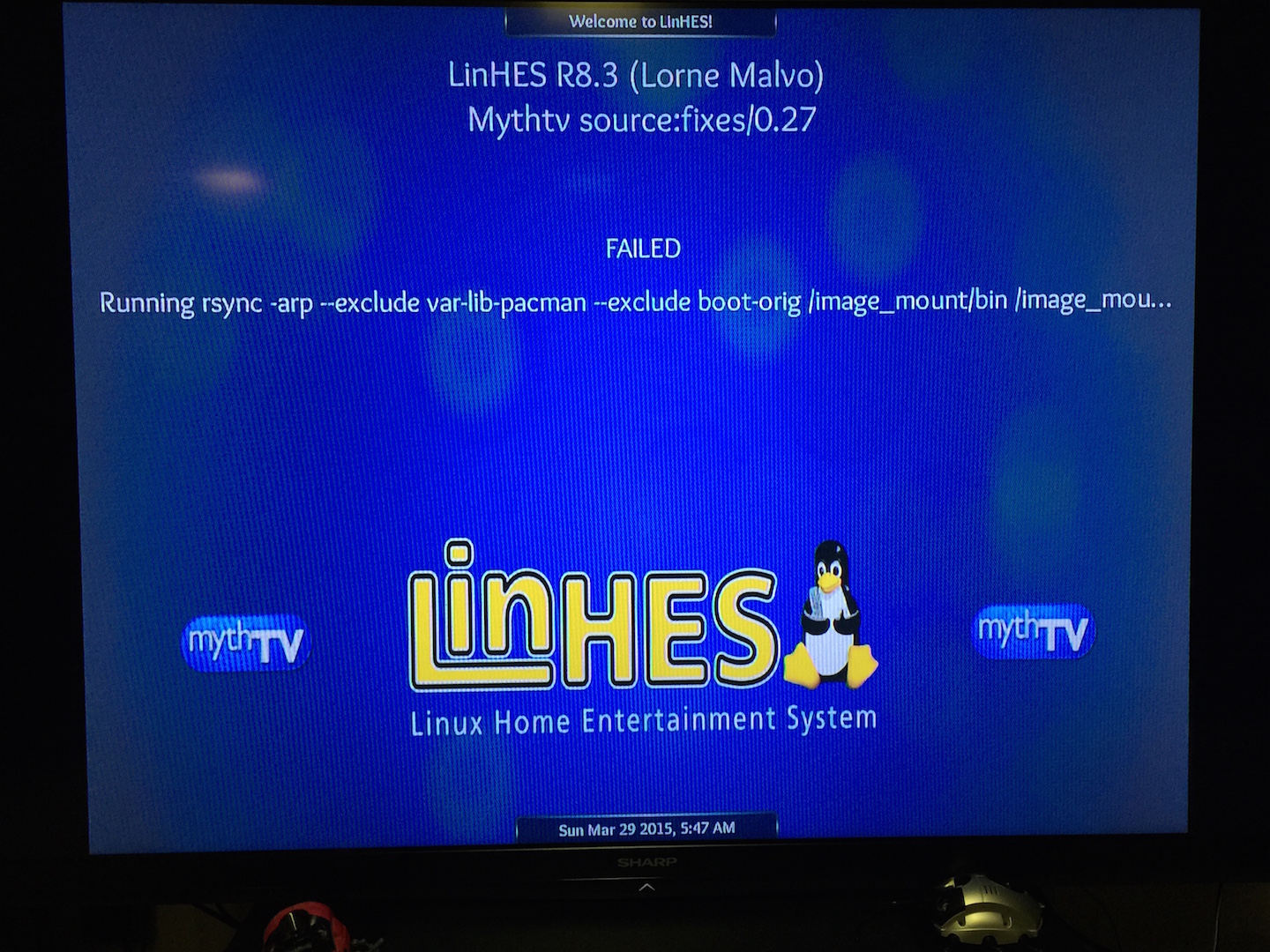 R83 Error.JPG [ 696.35 KiB | Viewed 12242 times ]